Last weekend while the denizens of dEdmonton were preparing for a Bloody (but peaceful) Gorilla hunt in Spruce Grove, our good friends from the Clyde Haunted House took their crew of witches, werewolves, hearses and mummies on the road to scare up some fun in the parade for Westlock's Annual Fair and Rodeo.
They were very kind to fly the dEdmonton banner for us, so we could be there in spirit, and their entry won third place in their category! The judges were probably impressed by the lustrous coat and firm, proud haunches of the Wolfman.













2009 will be the 4th year for the Clyde Haunted House. It's on October 31st from 4:00pm to 10:30pm in the Clyde Community Hall, which is about an hour north of Edmonton. Last year they had nearly 1000 visitors – in a town with a population of 500!
It's open to all ages at no charge, but they do ask visitors to bring donations for the Food Bank.
They've got two gorgeous hearses, and this year their goal is to fill one of them with food (but why stop at one, right?)











They have two venues: for the young ones (children under 11) and those young at heart, there is a guided tour and all the creepy crawlies promise to behave themselves; after that it's Enter at your own Risk.
There are treats for all the kids, and coffee and hot chocolate for the adults.
So if you're in the neighbourhood on Halloween don't forget to drop by for a scare!

View dEdmonton in a larger map
One day we'll get these groups together to settle the age-old questions:
Wolfman vs. Gorilla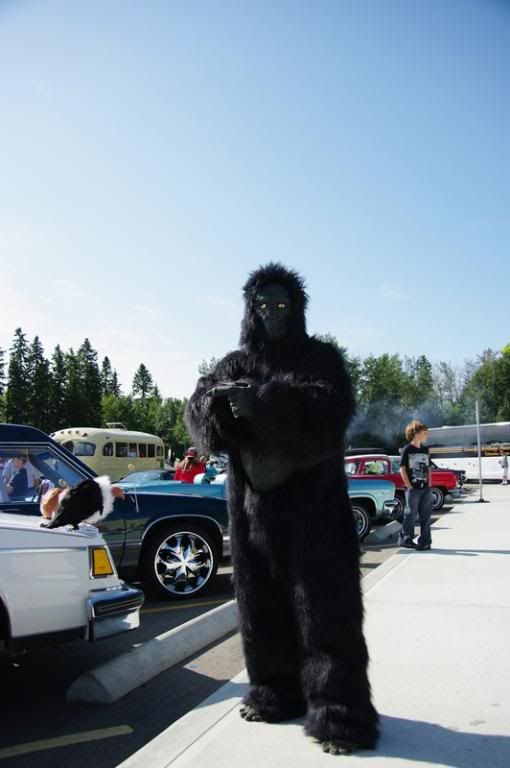 Zom-brownie vs. Mummy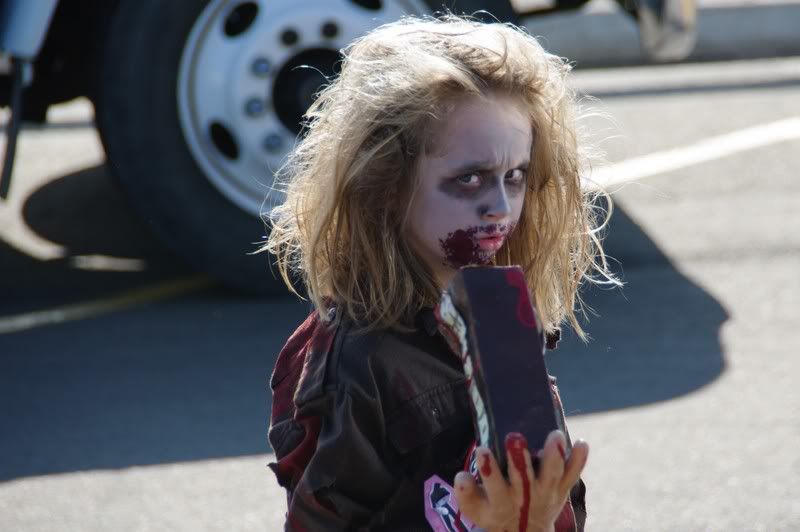 (Personally, a Zombie-Wolfman could take all of 'em. Although nothing beats a Mummy-Gorilla.)
Westlock Photos are by Ashley Rich